Applicant Process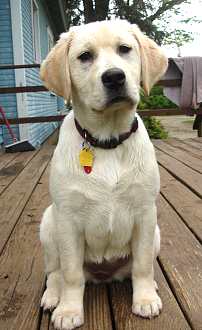 I want to help you.
These are the steps to apply for a Wagmor Service Dog. We train mobility and hearing service dogs.
We do- not train Therapy-Sight-Seizure or autism. We reserve the right to turn down an applicant if we feel
we cannot train a dog to fulfill their needs. To determine this we need:
1 Phone Contact: Contact us to learn more about our program and what we can do for you. We want
to know your needs to see if we can meet them.
2 Meet in person so you can see a Service Dog. We will then go over the application and discuss the many responsibilities
of owning a Service Dog. If it is determined an Service dog is appropriate you can then fill out an application to start the process.
3 After all application steps are fulfilled we can them decide if our program can accommodate your needs.
You will be notified as to your acceptance into our program. If accepted a home visit is advised to discuss in
detail what your needs and wants are for your Service Dog.
4 We will then let you know approximately how long before you will receive your dog. This should give you time to help with fundraising. Cost and fund raising. This will be discussed at the home visit.
5 We will keep in contact as your dog is being trained. If you live close there will be visits with your dog as we train.
You will be asked to visit your dog once a week for three months prior to placement as well as day visits, overnights
and week end visits. You will be asked to read information before you take the Public Access Test.
If you have any questions about applying for a Service Dog please call.
Fran 1-937-478-2643